Level 3 Advanced Skills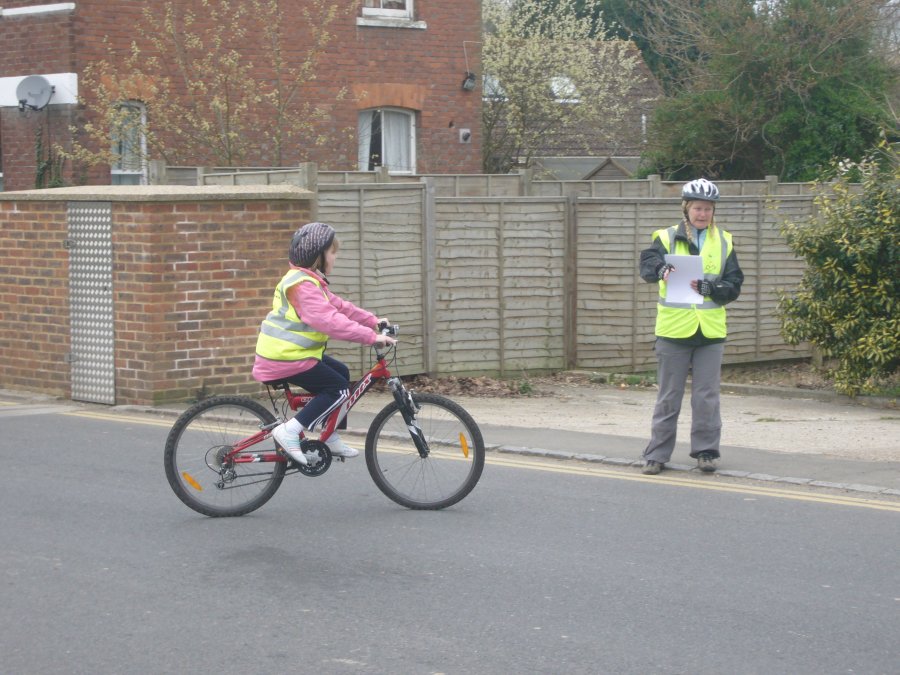 Level 3 training is suitable for adults or secondary school children and teaches the skills to tackle a wider variety of traffic conditions than level 2.
The course covers dealing with hazards, making "on the move" risk assessments and planning routes for safer cycling.
Trainees receive a certificate on completion of the course and a level 3 badge if skills are performed at a satisfactory level.
Before progressing to level 3 trainees will need to demonstrate that they are competent in the Level 2 skills which will take place on local roads.
Sessions are delivered in a 1:1 or 1:2 basis so can be tailored to individual training needs, such as route to work or school.
We talk to you about what you wish to achieve and plan the training around your specific needs.
Level 3 Training Venues
We can currently provide a course in Tonbridge, Tunbridge Wells, Hastings and Bexhill.
| No. of people | Lvl 2 assessment | Lvl 3 training | Group cost |
| --- | --- | --- | --- |
| 1-2 | 1 hour | 2.5 hours | £90 including route finding and risk assessment |
Level 3 skills
All level 2 skills
Preparing for a journey
Understanding advanced road positioning
Passing queuing traffic
Hazard perception and strategy to deal with hazards
Understanding driver blind spots, particularly for large vehicles
Reacting to hazardous road surfaces
Extra skills where infrastructure available
How to use roundabouts
How to use junctions controlled by traffic lights
How to use multi-lane roads
How to use both on and off road cycle infrastructure
Dealing with vehicles that pull in and stop in front of you
Sharing the road with other cyclists
Cycling on roads with a speed limit of above 30 mph
Cycling in bus lanes
Cycling in pairs or groups
Locking a bike securely